Support your clients' risk management agenda - and boost profits.
What is in it for you?
Generate significant additional revenues through above average commissions.
Strengthen your 'trusted advisor' status, demonstrate market innovation and vision - and a continuous commitment to supporting clients' risk management agendas.
A marketing tool for business development – the only service on the market purely focused on removing ADA risk.
Broker branded Public INDEX reports (showing ADA website risk across a specific client segment or sector) raising your market and industry profile.
Demonstrate your continued commitment to Diversity & Inclusion (D&I).
Put yourself at the forefront of digital risk management, a rapidly expanding business opportunity.
What you get?
AAAtraq Portal
Your own dedicated AAAtraq portal to sign-up clients, track subscriptions and revenues.
Public & Private INDEX
A public INDEX demonstrating that you are at the forefront of cutting-edge digital risk issues, cementing relationships with existing clients and helping to attract new ones.
A private INDEX provides insight into clients' progress and risk situation at a glance.
Website Support
Reduce risk for your own website – demonstrating continued commitment to your D&I pledge.
Client events
Webinars and workshops to educate clients, alert them to the exponentially growing risk and support them in removing risk of litigation and brand reputational damage, whilst minimizing compliance spend.
What is involved, what do you have to do?
We enter into a Collaboration Agreement which outlines your responsibilities, and ours. It's very light touch, your focus being alerting insureds to the risk and including AAAtraq in renewals. AAAtraq does everything else including running educational events and client support webinars.
How much?
There is no up-front investment required by you, any services required are paid for from the revenue share of services purchased by clients.
Commission
You will receive 25% commission for all AAAtraq services sold - building a growing, recurring revenue stream.
In addition, you may wish to offer chargeable events to clients
What is the value to your clients?
With an average claim now costing $27,000, and repeated claims common, AAAtraq's Continuous PROTECTION service represents outstanding value at $99/month, with up to $50,000 insurance coverage per claim (no-deductible).
The distraction of receiving a demand or a claim can be the most costly of all - trying to find the legal support and technical expertise to help clients interpret and assess the merits of the claim. AAAtraq provides complete peace of mind with our claims management system. We take the claim over - holding the insured's hand throughout the process, providing legal expertise, and ADA risk mitigation expertise – we are on hand to take complete control of matters for the insured.
AAAtraq Continuous PROTECTION service uses Intelligent Automation to substantially reduce the cost and complexity of ADA compliance initiatives.
Vendor contractual templates are included - valued at a minimum $5,000.
The challenges your clients face
Your clients are at risk:
Risk of litigation
Risk of brand / reputational damage
Risk of spiralling costs - spend on compliance initiatives
Removing Risks
To remove the risk, clients need to protect themselves with ADA Insurance; however diligent, things will and do go wrong. They need ADA monitoring, which is easily understandable by all, and alerts them to changes in risk status. Finally, ADA compliance, a step-by-step plan to take control of the compliance process.
How does AAAtraq remove the risks?
Costs coverage litigation insurance
Immediately understandable, non-technical monitoring and alerting
A holistic, proportional approach to ADA compliance, utilizing Intelligent automation to significantly reduce costs
Gallagher, AAAtraq Insurance Broker Partner
Subscribe to AAAtraq and enjoy complete cover and peace of mind

"Our members recognise the need not to discriminate by making their content ADA compliant but are often faced with a minefield of conflicting recommendations, vendor promises and software tools that leave them unsure where to turn and potentially exposed."

"Not going to lie it was kind of fun going through each item! Like checking off bits on a to-do list. It was good to see that each task is laid out with detailed instructions and should be easy for our members to complete."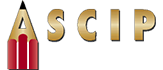 "ASCIP – the preferred choice for California schools insurance needs – broad coverage, strong net position, history of stable rates and numerous no-cost loss control resources."