Protect your members from a new threat, already costing $6.25bn in legal demands, and predicted to be bigger than cyber by 2024.
What is in it for you?
Enhancing member value – Pool members receive Continuous PROTECTION against the risk of litigation, reputational damage and the spiralling costs of ADA compliance.
Demonstrating market innovation and vision – Addressing these risks provides an opportunity to strengthen a pool's position with members by demonstrating market innovation and vision.
Removing risk exposure – understanding and acting on an emerging risk set to be bigger than Cyber by 2024.
Remaining competitive – members expect pools to be aware of and protect them from emerging risks such as the ADA.
What you get?
Continuous PROTECTION from ADA litigation, including costs coverage insurance, risk alerting and progress visibility, staff training, claims management and ADA lawsuit or legal demand support.
Automated deployment that AAAtraq manages for you.
Private INDEX Reports – The pool executive committee are able to see at a glance the current risk status across all members – congratulate those doing well, alerting members at significant risk.
Events & workshops – quarterly education sessions for all pool members to understand key issues and what steps to take, e.g. getting required indemnities in place with third-party vendors.
Monthly meetings with pool leaders - dealing with any issues, answering any questions, agreeing future events required etc.
Automated deployment that AAAtraq manages for you
Tailored interactions to the pools specific needs – e.g., Q&A sessions etc.
What is involved, what do you have to do?
Minimal effort is required by the pool – pool members sign-up themselves through the dedicated pool portal in under 2 minutes. We ask pools to assist with introductory communications to members; and then we take-over everything.
How much?
The service is $99 per month per member website. Discounts are available based on volume, annual payment in advance and multi-year commitment.
How you pay?
Annually in advance for all pool members main website. AAAtraq will issue an invoice and payment can be made by card or wire transfer.
What is the value to your members?
With an average claim now costing $27,000, and repeated claims common, the AAAtraq Continuous PROTECTION service represents outstanding value at $99/month (before member discount applied).
AAAtraq Continuous PROTECTION service also uses Intelligent Automation to dramatically reduce the cost and complexity of working towards compliance.
The distraction of receiving a demand or a claim can be the most costly of all - trying to find the legal support and technical expertise to help members interpret and assess the merits of the claim. AAAtraq provides complete peace of mind with our claims management system. We take the claim over - holding your member's hand throughout the process with legal and accessibility subject matter experts on hand to do the heavy lifting for you.
Vendor contractual templates are included - valued at a minimum $5,000.
The challenges your members face
Your members are at risk:
Risk of litigation
Risk of brand / reputational damage
Risk of spiralling costs - spend on compliance initiatives
Removing Risks
To remove the risk, members need to protect themselves with ADA Insurance; however diligent, things will and do go wrong. They need ADA monitoring, which is easily understandable by all, and alerts them to vulnerabilities. Finally, ADA compliance, a step-by-step plan to take control of the compliance process.
How does AAAtraq remove the risks?
Costs coverage litigation insurance
Immediately understandable, non-technical monitoring and alerting
A holistic, proportional approach to ADA compliance, utilizing Intelligent automation to significantly reduce costs

PERMA, ASCIP, ICRMA & FAIRA, AAAtraq Insurance Pool Partners
Subscribe to AAAtraq and enjoy complete cover and peace of mind

"Our members recognise the need not to discriminate by making their content ADA compliant but are often faced with a minefield of conflicting recommendations, vendor promises and software tools that leave them unsure where to turn and potentially exposed."

"Not going to lie it was kind of fun going through each item! Like checking off bits on a to-do list. It was good to see that each task is laid out with detailed instructions and should be easy for our members to complete."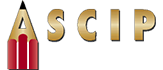 "ASCIP – the preferred choice for California schools insurance needs – broad coverage, strong net position, history of stable rates and numerous no-cost loss control resources."