An opportunity to further develop your firms reputation in the rapidly growing 'digital' legal arena.
What is in it for you?
Working with AAAtraq provides an opportunity to strengthen the firms position with clients by demonstrating market innovation and vision - and a continuous commitment to supporting and protecting clients.
AAAtraq can be used as a marketing tool for business development - by providing the AAAtraq services (at a reduced rate or free to clients), demonstrating a pro-active role in protecting clients.
Public INDEX reports (showing ADA website risk across a specific client segment or sector) raises the firms profile and can be used to attract new clients.
It provides the firm with an opportunity to generate a non-traditional revenue stream, not related to 'time for money', through our revenue share model.
It is also demonstrates the firms commitment to its Diversity & Inclusion (D&I) pledge.
There is an opportunity to become a panel member (one of only five maximum) – prestige and recognition factor.
As a panel member there is the potential to directly generate fee income from litigation cases brought against AAAtraq registered subscribers.
As a key component in providing a retainer risk management service to clients – digital activity continues to grow as websites become an integral component of an organization's ability to perform.
What you get?
AAAtraq Portal
Your own dedicated AAAtraq portal to sign-up clients, track subscriptions and revenues.
Public & Private INDEX
A public INDEX shows that the firm is at the forefront of cutting-edge issues and helps to attract new members.
A private INDEX provides insight into clients progress and risk status at a glance.
Website support
Support to make your own website more inclusive – demonstrating commitment to the firm's D&I pledge.
Client events
Webinars and workshops to educate clients, alert them to the exponentially growing risk and support them in making their websites more inclusive.
What is involved, what do you have to do?
The Collaboration Agreement outlines the broker's responsibilities. Activities include promotion and distribution of press releases, public INDEX reports, webinar events and AAAtraq services. The Collaboration Agreement includes an Appendix with a high-level plan and timescales of activities.
Minimal effort is required by the broker in the production of materials and content which will be produced by AAAtraq for approval by the firm. The broker's main responsibility is the distribution and marketing of such materials, e.g., through press, social media, email blasts etc.
How much?
There is no up-front investment required from the broker, services are paid for from the revenue share of services purchased by clients.
Services include:
AAAtraq portal setup - $5,000 (one off)
Public & Private INDEX - $18,000 per annum (bi-monthly Public INDEX, monthly Private INDEX)
Firm website support - $2,500 (one off)
Up to 6 client events per annum - $4,200 per annum
How you pay?
Firms receive a revenue share for services purchased by clients and are used to pay for the services outlined above. No up-front investment is required. Revenue share from clients will be paid to the association after the collaboration service fees are covered.
In addition, the firm can offer chargeable events to clients which can pay for service fees.
What is the value to your clients?
AAAtraq delivers an immediate $5,000 of value to clients - the minimum legal costs involved for reviewing and consolidation of supplier contracts and drafting suitable indemnity clauses - understand risk, by website and creation of accessibility statements.
With an average claim now costing $27,000, the AAAtraq Continuous PROTECTION service represents outstanding value at $99/month. If a client were to be sued anytime in the next 25 years - it would save them money.
AAAtraq Continuous PROTECTION service also uses Intelligent Automation to dramatically reduce the cost and complexity of ADA compliance initiatives.
The distraction of receiving a demand or a claim can be the most costly of all -trying to find the legal support and technical expertise to help clients interpret and assess the merits of the claim. AAAtraq provides complete peace of mind with our claims management system. We take the claim over - holding the client's hand throughout the process, providing legal expertise, and ADA risk mitigation expertise – we are on hand to take care of matters for your clients..
The challenges your clients face
Your clients are at risk:
Risk of litigation
Risk of brand / reputational damage
Risk of spiralling costs - spend on compliance initiatives
Removing Risks
To remove the risk, clients need to protect themselves with ADA Insurance; however diligent, things will and do go wrong. They need ADA monitoring, which is easily understandable by all, and alerts them to vulnerabilities. The third element is addressing ADA compliance, which requires much more than just running diagnostics and repeatedly making technical fixes.
Most Common Mistake
In an attempt to remove the risk, most organizations focus on ADA compliance, and specifically the technical diagnostics - and this is why 96% remain vulnerable and exposed to the risk of litigation and reputational damage, plus the spiralling costs - chasing an impossible dream. ADA Compliance is not about understanding the detail or the technical standards; it's about the legal requirement for organizations to demonstrate 'reasonable accommodation' - how they do this, should be measured and considered proportional.
ADA Compliance can not be achieved by technical fixes alone
Without proper training and support, content publishers will continue to get it wrong, not on purpose, they just don't know what they don't know. Suppliers need managing; regardless of size, the biggest exposure is listening to those that are saying "everything is OK, you are compliant" - be it internal digital teams or 3rd parties (especially those offering ADA web related services).
Wanting to be told "everything is OK", or "the rules don't apply to you" is at the heart of exponentially growing litigation - which is already wasting over $600,000,000/month and costing tens of thousands of hours of distraction.
How does AAAtraq remove the risks?
Costs coverage litigation insurance
Immediately understandable, non-technical monitoring and alerting
A holistic, proportional approach to ADA compliance, utilizing Intelligent automation to significantly reduce costs

Wilson Elser, AAAtraq Law Firm Partner
The differing service levels
Your clients will vary in size - from the smallest, for whom the web is of limited value, and perhaps use very low end or even free services to create a few pages - to larger members, for whom the web is key to their marketing, integrates social media, booking and client communications.
Our services are broken down to ensure your members, at their appropriate level, are acting both to the letter and in the spirt of the rules, but perhaps key: adhering to the rules does not 'result in an undue burden'.
There is also the consideration as to what clients can actually meaningful understand and implement - the smallest clients may well be the owner / operator dealing with the marketing, the web as well as many other functions, including insurance and risk - where as those with dedicated resources need far wider reaching capabilities.
Four services levels
Those without web experience, dedicated support for web matters - typically with around 10 staff. Your website, may be where you login in and just update content - you will have less than 750 visitors to your website per month (or you may not know how many visitors).

We have our FREE Alert service, offers immediate understanding of risk and initial protection. Only details required to make it work are knowing their website and email address - setting up taking less than 2 minutes.

Those with ad-hoc, limited webpage help, perhaps 25 staff, and around 1,250 visitors to your website per month.

We have our $25/month service (60% of for K12, SME's), includes above, along with 'Accessibility Content Manager' website add-on, that takes their web person 30 mins to include on their website. Anyone (who is allowed) can then make significant improvement to Inclusion, with less than 2 mins training and no support (as long as they can describe a picture or click 'ok'). Additional protection comes with limited litigation insurance* at $15/month.

Those with dedicated website support individual, with around 50 staff and a perhaps having a main website and a smaller supporting content / websites. circa 3,500 visitors to your website per month.

We have our $99/month service, includes above, along with 'Continuous protection' the first service to encompass ADA Insurance, ADA Monitoring and ADA Compliance services - providing immediate protection.

Those with dedicated website support staff, with over 50 staff and have 10 (or 10,000) or more individually operated websites.

We have our Digital Inclusion INDEX capability.
The Law
Presently, enforcement by individuals, through the Courts
"No individual shall be discriminated against on the basis of disability in the full and equal enjoyment of the goods, services, facilities, privileges, advantages, or accommodations of any place of public accommodation by any person who owns, leases (or leases to), or operates a place of public accommodation." 42 U.S.C. § 12182
Requires "reasonable modifications"
Modifications required should be "readily achievable" and not "fundamentally alter the nature of the good, service, facility, privilege, advantage," or "result in an undue burden"
Subscribe to AAAtraq and enjoy complete cover and peace of mind

"Our members recognise the need not to discriminate by making their content ADA compliant but are often faced with a minefield of conflicting recommendations, vendor promises and software tools that leave them unsure where to turn and potentially exposed."

"Not going to lie it was kind of fun going through each item! Like checking off bits on a to-do list. It was good to see that each task is laid out with detailed instructions and should be easy for our members to complete."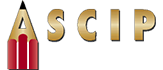 "ASCIP – the preferred choice for California schools insurance needs – broad coverage, strong net position, history of stable rates and numerous no-cost loss control resources."