Every person in an organization is responsible for driving adherence to Inclusion principles, including CFOs.
Why is this relevant to me?
In an increasingly global and volatile environment with additional regulatory burdens, it often falls to the Chief Finance Officer (CFO) to ensure adequate assessment and mitigation of risk, and compliance with applicable regulatory or other legal requirements. They must understand risk through a commercial as well as a financial lens. Therefore, they need to manage risk as the business executes on its strategies and initiatives, as well as maintaining a strong internal controls environment and financial reporting processes. The basics of ensuring that the organization's resources are used prudently is still a function of the finance department and therefore under the control of the CFO.
What are the challenges?
The cost of being online is often under-estimated, sufficient funds not invested, particularly for compliance initiatives where the return on investment is realized in the long run, rather than in the short-term. That said, over the past five years, two things have risen sharply, the spend on website accessibility initiatives and litigation for non-compliance with the ADA. Yet there has been little improvement in terms of website ADA compliance, with more than 9 out of 10 vulnerable and exposed to the exponentially growing risk of litigation.
It's very difficult for CFOs to get a sense of whether ADA compliance initiatives are proving to be sound investments and delivering against their objectives, i.e. compliance and removal of risk. With no clear, independent and non-technical reporting, the CFO is dependent on those that, for the most part, tell them "everything is OK" - usually the digital team and suppliers reporting against KPIs they set themselves - which is akin to a student marking their own homework and getting a straight A. Furthermore, CFOs know that despite best intentions, humans are fallible, things can and do go wrong - and managing risk means having insurance is place should the worst happen. The average cost of settling a legal demand letter from a plaintiff lawyer for ADA non-compliance is now $27,000 which may or may be a little or a lot, depending on the resources of an organization. Often, the cost of the distraction easily outweighs the financial penalty - and the compliance issues will still need to be addressed. Repeated claims are now costing organizations 6-figure sums. The majority of demands and lawsuits are settled, proving difficult or too expensive to fight - mainly because organizations cannot demonstrate reasonable and proportional adjustment - which is what the law requires.
How does AAAtraq help?
This starts with the CFO having an immediately understandable, independent 'Digital Inclusion KPI', offering continuous clarity as to the severity of their ADA risk, and ongoing oversight of improvement. The CFO doesn't need to understand the technicalities - AAAtraq's easy to understand Digital Inclusion Score underpins AAAtraq's ongoing ADA risk alerting and monitoring service - and enables the CFO to easily understand whether the investment in projects to improve digital Inclusion are delivering against their objectives.
AAAtraq's Continuous PROTECTION service provides up to $50,000 of litigation insurance cover and Intelligent Automation underpins the ADA Compliance aspect of the service, significantly reducing the costs of compliance. 100% compliance with the technical requirements is an unattainable objective, but the audit trail provided by the AAAtraq service can be used to show exactly what has been done and makes it easier to prove that the organization has made reasonable and proportional accommodation (what the law requires).
Distraction for the business is also removed with AAAtraq's comprehensive claims management service, backed by ADA legal and compliance expertise - essentially we take on the claim for you.
Subscribe to AAAtraq and enjoy complete cover and peace of mind

"Our members recognise the need not to discriminate by making their content ADA compliant but are often faced with a minefield of conflicting recommendations, vendor promises and software tools that leave them unsure where to turn and potentially exposed."

"Not going to lie it was kind of fun going through each item! Like checking off bits on a to-do list. It was good to see that each task is laid out with detailed instructions and should be easy for our members to complete."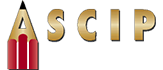 "ASCIP – the preferred choice for California schools insurance needs – broad coverage, strong net position, history of stable rates and numerous no-cost loss control resources."