Every person in an organization is responsible for driving adherence to Inclusion principles, including CIOs.
Why is this relevant to me?
A Chief Information Officer (CIO) typically lead or oversee digital transformation initiatives, digital is now at the core of business operations for most. The speed of digital adoption and the pressure on organizations to keep pace has resulted in online compliance being left behind; a key reason why 96% of websites are not inclusive and do not comply with the ADA. CIOs are also responsible for utilizing technology to increase efficiency, productivity and cut costs. They need to find technology driven, cost effective ways to adhere to compliance regulation, allocating sufficient resources, whilst balancing the budget and overseeing relationships with vendors, contractors and service providers.
What are the challenges?
Despite what many would have CIOs believe, online ADA compliance doesn't come cheap and there are no quick fixes. There are many technologies and vendors in the market promising compliance for a very small investment, and the technical nature of the compliance standards and reporting make it difficult for CIOs to get an accurate picture. CIOs have not got a bottomless pit when it comes to budgets and resources to address these issues, so the challenge is removing the risk without breaking the bank and holding vendors accountable to their promises.
How does AAAtraq help?
AAAtraq's intelligent automation significantly reduces the cost of compliance. Mapped against 3.6 trillion data points, AAAtraq provides bespoke compliance checklists, mapped to the specific needs of the organization, to guide them through the process. ADA compliance is not just about diagnostics and website fixes, a more holistic approach is required which includes policy, process & procedures, training, holding suppliers accountable and insurance for when things go wrong - all of which is provided in the AAAtraq Continuous Protection service for $99/month. In addition, it's easy to track progress with AAAtraq's digital Inclusion Score which underpins AAAtraq's monitoring and alerting service..
Subscribe to AAAtraq and enjoy complete cover and peace of mind

"Our members recognise the need not to discriminate by making their content ADA compliant but are often faced with a minefield of conflicting recommendations, vendor promises and software tools that leave them unsure where to turn and potentially exposed."

"Not going to lie it was kind of fun going through each item! Like checking off bits on a to-do list. It was good to see that each task is laid out with detailed instructions and should be easy for our members to complete."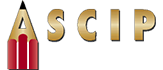 "ASCIP – the preferred choice for California schools insurance needs – broad coverage, strong net position, history of stable rates and numerous no-cost loss control resources."