Every person in an organization is responsible for driving adherence to Inclusion principles, including CMOs.
Why is this relevant to me?
As the Chief Marketing Officer (CMO) you are responsible for serving as the customer champion, ensuring that all marketing activities create brand loyalty and that the user experience is enjoyable and successful for all, e.g., customers expect brands to be inclusive, and reflect the reality of their lives. In addition, Inclusion can have a powerful impact on the business. As customer centricity is the first mantra of marketing, the function needs to replicate the diversity of customers and be a role model for other functions.
What are the challenges?
With digital marketing now more important than ever, and the website the 'storefront' or entry point of most organizations, the spotlight on CMOs has never been greater. Typically running numerous digital initiatives and high-priority projects, the pressure to 'get it right' online has never been greater. Ideally, inclusivity is baked-in at the outset of projects, but time-pressures, high-demand on skilled resources, and the complexity of the regulation has led to compliance getting left behind. In addition, the website may be in the overall control of marketing from a brand and content perspective, but with so many contributors to content and regular updates, keeping everyone abreast of the inclusivity requirements is near on impossible. It's little wonder that marketing often turn to suppliers, e.g. Content Management System (CMS) and specialist industry platform vendors, and even 'magic' widget suppliers (overlays) to deliver compliance for them. With marketing guarantees from these vendors, it's no surprise that marketing departments have been led down this path - but these supplier promises are seldom backed up by appropriate indemnities. Add to this, there is no easy way for the CMO to verify the claims of suppliers and understand the severity of the risk - as available reporting lacks independence and is very technical.
How does AAAtraq help?
This starts with the CMO having an immediately understandable, independent 'Digital Inclusion KPI', offering continuous clarity as to the severity of their ADA risk, and ongoing oversight of improvement. The CMO doesn't need to understand the technicalities - AAAtraq's easy to understand Digital Inclusion Score underpins AAAtraq's ongoing ADA risk alerting and monitoring service. In addition, AAAtraq's CONTINUOUS Protection service provides 'just-in-time' training for content publishers, reducing the need to provide continuous, often cost prohibitive, training to those responsible for website content and updates. The service also provides the tools to effectively manage suppliers and ensure that indemnity clauses are in place with those that promise compliance.
Subscribe to AAAtraq and enjoy complete cover and peace of mind

"Our members recognise the need not to discriminate by making their content ADA compliant but are often faced with a minefield of conflicting recommendations, vendor promises and software tools that leave them unsure where to turn and potentially exposed."

"Not going to lie it was kind of fun going through each item! Like checking off bits on a to-do list. It was good to see that each task is laid out with detailed instructions and should be easy for our members to complete."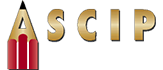 "ASCIP – the preferred choice for California schools insurance needs – broad coverage, strong net position, history of stable rates and numerous no-cost loss control resources."