Every person in an organization is responsible for driving adherence to Inclusion principles, including content publishers.
Why is this relevant to me?
Content publishers are responsible for producing and publishing content that is accessible and inclusive for all.
What are the challenges?
Against a backdrop of ever changing and less than clear regulations, producing accessible and inclusive content is a real challenge. Website content production isn't always your day job either, to be expected to be an expert in the regulations is unrealistic. If training and support is provided at all, it's rarely there at your fingertips, when you need it most. Content producers don't get it wrong on purpose but without adequate training and support, it's an unrealistic expectation for them to get it right. When 'experts' do some checking and call out errors, confidence quickly drains.
How does AAAtraq help?
Part of the AAAtraq CONTINUOUS Protection service, is training and support (mostly video based), just when you need, i.e. whilst you are producing the content. Over time, confidence grows as you learn more and more about producing accessible and inclusive content. There is also some peace of mind, knowing that the organization gets insurance cover with AAAtraq, so if there is a legal claim, it's not going to cost the organization. The system will continue to provide the support you need to make improvements. AAAtraq at $99/month will save your training department thousands of dollars, so don't be afraid to ask for AAAtraq subscription - to help build your skills and confidence.
Subscribe to AAAtraq and enjoy complete cover and peace of mind

"Our members recognise the need not to discriminate by making their content ADA compliant but are often faced with a minefield of conflicting recommendations, vendor promises and software tools that leave them unsure where to turn and potentially exposed."

"Not going to lie it was kind of fun going through each item! Like checking off bits on a to-do list. It was good to see that each task is laid out with detailed instructions and should be easy for our members to complete."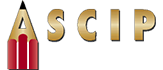 "ASCIP – the preferred choice for California schools insurance needs – broad coverage, strong net position, history of stable rates and numerous no-cost loss control resources."