Every person in an organization is responsible for driving adherence to Inclusion principles, including the digital team.
Why is this relevant to me?
Digital teams are responsible for developing, testing, and implementing a strategy to reach and engage target audiences through digital channels like web, mobile, and social. Making sure that these channels are inclusive to all is not only a legal requirement and moral responsibility - with estimates that 1 in 4 US adults are living with a disability, it's a necessity.
What are the challenges?
With digital already moving at lightening speed, further accelerated by COVID-19, scarce digital resources are under more pressure than ever, typically running numerous digital initiatives and the highest profile projects, often with conflicting priorities. Ideally, inclusivity is baked-in at the outset of projects, but time-pressures, high-demand on skilled resources, and the complexity of the regulation has led to compliance getting left behind. In addition, the cost of being online and specifically compliance, is often underestimated in the boardroom, leaving digital teams under-resourced and under-funded.
The website may be in the overall control of digital team, but with so many contributors to content and the frequency of change, inclusivity and compliance is a challenging nut to crack. It's little wonder digital teams turn to suppliers, e.g. Content Management System (CMS) and specialist industry platform vendors, and even 'magic' widget suppliers (overlays) to deliver compliance for them. With marketing guarantees from these vendors, digital teams have been led down this treacherous path. However, these suppliers promises are seldom backed up by appropriate indemnities.
How does AAAtraq help?
With an understandable, independent 'Digital Inclusion KPI', digital teams can demonstrate to leaders the severity of the risk they face and the potential price to pay for not investing in inclusivity online. Digital teams no longer need to try and explain the technicalities - AAAtraq's Digital Inclusion Score makes relaying the message easy.
In addition AAAtraq's CONTINUOUS Protection service provides 'just-in-time' training for content publishers, reducing the need to provide continuous, often cost prohibitive, training. This also reduces pressure on digital team resources who may be the only ones in the organization with an understanding of the compliance requirements. It's simply not viable for the digital team to check every content update. The service also provides the tools to effectively manage suppliers and ensure that indemnity clauses are in place with those that promise compliance. Intelligent automation sits at the heart of AAAtraq services, saving thousands of man-hours and costs in delivering ADA compliance.
Subscribe to AAAtraq and enjoy complete cover and peace of mind

"Our members recognise the need not to discriminate by making their content ADA compliant but are often faced with a minefield of conflicting recommendations, vendor promises and software tools that leave them unsure where to turn and potentially exposed."

"Not going to lie it was kind of fun going through each item! Like checking off bits on a to-do list. It was good to see that each task is laid out with detailed instructions and should be easy for our members to complete."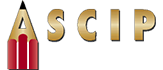 "ASCIP – the preferred choice for California schools insurance needs – broad coverage, strong net position, history of stable rates and numerous no-cost loss control resources."