Every person in an organization is responsible for driving adherence to Inclusion principles, including Executives.
What are the responsibilities of Executives?
Across organizations, there is a new-found focus on Environmental, Social and Governance (ESG) – a component of which is an organization's commitment to Diversity & Inclusion (D&I). The executive team and board of directors are responsible for ensuring that the organization has a clear and actionable D&I strategy, aligned to the organization's purpose. That strategy is then executable throughout the organization, with the tone from the top, through a program of meaningful actions and initiatives. The D&I agenda should reach far beyond an organization's workforce; too often ignored are digital assets such as the website - the majority of which are not inclusive for people living with disabilities.
What are the challenges?
Historic reports (mainly web standards based, which are highly technical) are possibly why boardroom executives seem to be largely unaware of the issue, and are often first alerted to the problem when a lawsuit or demand letter arrives on their desk. It seems that few lessons have been learned from cyber, when a lack of attention in the boardroom led to significant risk exposure and reputational damage, not to mention significant additional costs. Lessons must be learned quickly if ADA for websites is to avoid going down the same path as cyber.
How does AAAtraq help?
This starts with boardroom executives having their own immediately understandable, independent 'Digital Inclusion KPI', offering continuous clarity as to the severity of their ADA risk situation, and ongoing oversight of improvement. Executives shouldn't need to understand the technicalities to manage the risk and improve their D&I position.
Subscribe to AAAtraq and enjoy complete cover and peace of mind

"Our members recognise the need not to discriminate by making their content ADA compliant but are often faced with a minefield of conflicting recommendations, vendor promises and software tools that leave them unsure where to turn and potentially exposed."

"Not going to lie it was kind of fun going through each item! Like checking off bits on a to-do list. It was good to see that each task is laid out with detailed instructions and should be easy for our members to complete."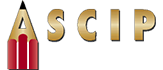 "ASCIP – the preferred choice for California schools insurance needs – broad coverage, strong net position, history of stable rates and numerous no-cost loss control resources."