Every part of an organization is responsible for driving adherence to Inclusion principles, including the HR department.
Why is this relevant to me?
Whilst D&I is the responsibility of the entire organization and led by the C-suite, Human Resources (HR), as a department servicing the wider organization, is responsible for driving policies forward that will foster a more diverse and inclusive workforce and culture. This means that the organization's website(s) as a whole must be inclusive, not just the recruitment site or section. In addition, it's the HR department's responsibility to ensure that the workforce is adequately trained and supported - to enable them to publish content on the website that is accessible to all.
What are the challenges?
The sheer number of people that are 'website contributors', across different departments, makes training and supporting staff challenging and potentially very expensive. It's not as simple as providing accounts training to the finance department. In addition, the regulations are continually changing, so training and support is an ongoing requirement. HR must also keep a record of what training and support has been provided, as this is likely to form part of the defense should an organization receive a legal demand or be subject to an ADA lawsuit.
In addition, employees have been known to claim wrongful termination, citing that they had not been adequately trained or supported to perform their duties.
How does AAAtraq help?
AAAtraq's CONTINUOUS Protection service provides just-in-time training to website 'content contributors' and technical staff, giving them increased confidence and the ability to get it right first time. Staff do not get it wrong on purpose - they just need to know how to do it right. The training is provided within the system - saving thousands of dollars in training costs alone. Add to that, the system provides a step-by-step compliance plan for employees to follow, insurance, and a claims management service, all for $99/month, the value to organizations is considerable.
In addition, there is a full audit trail so that HR can prove and show exactly the training and support provided.
Subscribe to AAAtraq and enjoy complete cover and peace of mind

"Our members recognise the need not to discriminate by making their content ADA compliant but are often faced with a minefield of conflicting recommendations, vendor promises and software tools that leave them unsure where to turn and potentially exposed."

"Not going to lie it was kind of fun going through each item! Like checking off bits on a to-do list. It was good to see that each task is laid out with detailed instructions and should be easy for our members to complete."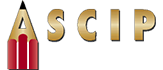 "ASCIP – the preferred choice for California schools insurance needs – broad coverage, strong net position, history of stable rates and numerous no-cost loss control resources."