Every person in an organization is responsible for driving adherence to Inclusion principles, including the legal counsel.
Why is this relevant to me?
For legal counsel, the answer is quite simple - compliance with ADA is the law and litigation for website non-compliance has been rising exponentially. "No individual shall be discriminated against on the basis of disability in the full and equal enjoyment of the goods, services, facilities, privileges, advantages, or accommodations of any place of public accommodation by any person who owns, leases (or leases to), or operates a place of public accommodation." 42 U.S.C.§ 12182. The law requires "reasonable modifications" - Modifications required should be "readily achievable" and not "fundamentally alter the nature of the good, service, facility, privilege, advantage," or "result in an undue burden".
What are the challenges?
For legal counsel, who doesn't posses web technical or digital skills - or indeed subject matter expertise in the technicalities of the accessibility standards, simply getting to grips with whether a website meets the legal requirements is the first challenge. With the lack of non-technical, independent reporting, they are dependent on other 'experts' to provide the answer to the question.
Often, the first time that they are alerted to a problem is when a demand letter or lawsuit hits their desk - which is an expensive alert system. Once a demand is received, they are left to deal with the matter and look for support and the required expertise - as this is a specialist area of the law - the disruption can be significant.
As they investigate further internally, it often materializes that the organization is relying on the marketing promises of website suppliers - but on closer inspection of contracts, they find that contracts are rarely robust or include the required indemnities. The result is that claims are usually not worth fighting and settlement becomes the only option - but the problem still exists and there is the prospect of further legal action - one organization we know received 7 demand letters in a single year.
How does AAAtraq help?
This starts with Legal counsel having an immediately understandable, independent 'Digital Inclusion KPI', offering continuous clarity as to the severity of their ADA risk, and ongoing oversight of improvement. The legal team doesn't need to understand the technicalities - AAAtraq's easy to understand Digital Inclusion Score underpins AAAtraq's ongoing ADA risk alerting and monitoring service.
AAAtraq's CONTINUOUS Protection service not only provides $50,000 of litigation costs coverage insurance, it also provides legal statements for the website and indemnity clauses that can be utilized to make supplier contracts more robust.
Should a claim be received, the service includes comprehensive claims management, backed by ADA legal and compliance expertise - essentially we take on the claim on for you. 100% compliance with the technical requirements is an unattainable objective, but the audit trail provided by the AAAtraq service can be used to show exactly what has been done and makes it easier to prove that the organization has made reasonable and proportional accommodation (what the law requires).
Subscribe to AAAtraq and enjoy complete cover and peace of mind

"Our members recognise the need not to discriminate by making their content ADA compliant but are often faced with a minefield of conflicting recommendations, vendor promises and software tools that leave them unsure where to turn and potentially exposed."

"Not going to lie it was kind of fun going through each item! Like checking off bits on a to-do list. It was good to see that each task is laid out with detailed instructions and should be easy for our members to complete."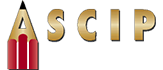 "ASCIP – the preferred choice for California schools insurance needs – broad coverage, strong net position, history of stable rates and numerous no-cost loss control resources."