Get the ADA Problem off your Plate.
How many plates can one person spin? As an owner or operator – you are spinning many plates; is it any wonder then, that you just want to get the ADA problem off your plate – so you can get on with running your business.
It's the law, compliance with the ADA is not optional, and it applies to your website as much as it does any physical premise. Letting this particular plate fall can be very expensive! As the owner or operator it is ultimately your responsibility, not your web provider or developer, and you will have to deal with the legal demand when it hits. Even if the business can swallow the costs (average $27,000) of dealing with the claim, the distraction and the time it eats can be crippling for a small operation.
What are the challenges?
When something is a distraction and you're already spinning too many plates, it's a god send when you're told there is a simple answer to the problem. "Our website templates are 100% compliant" or "all you need to do is put this one line of code on your website and forget about it – we've got you."
Which owner or operator wouldn't want to hear this?
The problem?
If it sounds too good to be true – it probably is!
Don't take a vendor's word for it – ask them to indemnify you against a law suit or legal demand if they are so confident about delivering ADA compliance.
How does AAAtraq help?
The reality is there simply isn't an overnight fix – be very wary of anyone that tells you that there is. But it doesn't have to be onerous either, you can take control by investing just an per week in the first month and then hour a month ongoing.
Taking the problem off your plate requires 3 steps:
Understand your risk AAAtraq.com/check

(opens in a new window)

- it takes less than 60 seconds, is non-technical and easy to understand (red = bad, green = good). It's FREE.
Check your current insurance coverage – are you protected against website ADA claims?
Take control - subscribe to AAAtraq for Continuous PROTECTION for $99/month.
Subscribe to AAAtraq and enjoy complete cover and peace of mind

"Our members recognise the need not to discriminate by making their content ADA compliant but are often faced with a minefield of conflicting recommendations, vendor promises and software tools that leave them unsure where to turn and potentially exposed."

"Not going to lie it was kind of fun going through each item! Like checking off bits on a to-do list. It was good to see that each task is laid out with detailed instructions and should be easy for our members to complete."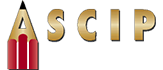 "ASCIP – the preferred choice for California schools insurance needs – broad coverage, strong net position, history of stable rates and numerous no-cost loss control resources."