Risk management and accessibility compliance benefits
As you progress towards accessibility compliance, you'll be awarded our highly-prized AAAtraq stars. The more stars you have, the less your risk of ADA litigation. Adding further protection, your complementary costs indemnity will increase from your initial US$2,500 on signup to US$50,000 at three stars or more.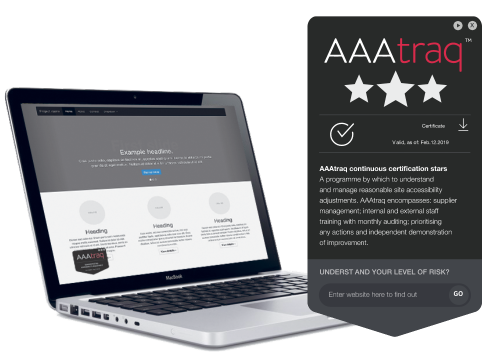 ONE STAR
Means you understanding where you are at with your site and the supplier management process. At this stage, suppliers will be advised on the importance of accessibility and there will be, across all interested parties, an awareness of where you are in terms of WCAG compliance. Once these tasks have been completed, your indemnity cover will increase to US$10,000.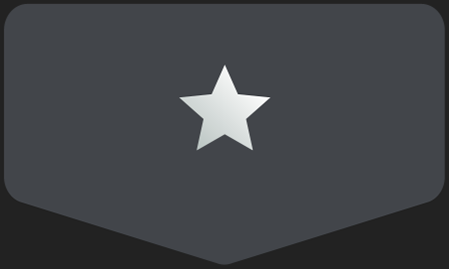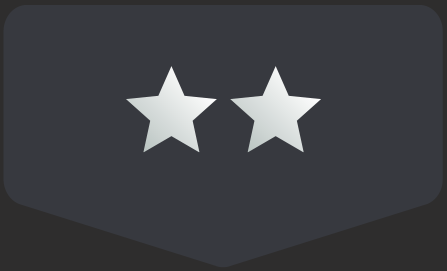 TWO STARS
Time to delve a little deeper and understand accessibility priorities. Complete actions on your home and accessibility page and set the basis of your reporting. With all necessary parties – internal and external suppliers - informed of your accessibility aims, training can commence. Suppliers are formally notified of their responsibilities and your indemnity cover rises to US$25,000.
THREE STARS
During this stage, you'll understand where your top 10 pages need to be, and address prioritized activity, bringing them up to recognized levels of compliance. Education continues with the service able to serve all those involved in content management with training videos tailored to their needs. External reporting and progress sharing – to the DoJ, the industry regulator and others – can commence. Once these activity are completed your litigation indemnity cover will rise to US$50,000.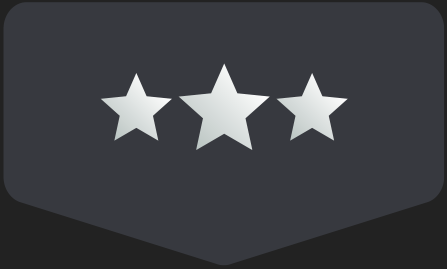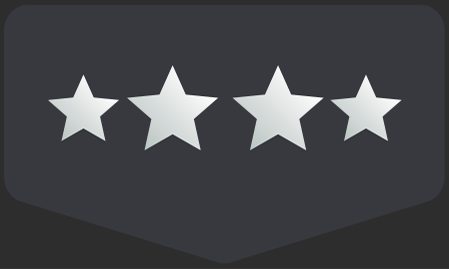 FOUR STARS
Now it's time to tackle your content structure and page templates - and understand how to make your documents fully accessible. As well as improvements, the education process continues, and supplier ratings come into play. Based on the automated auditing, pages will start meeting a minimum of 50% A and 75% AA (WCAG2.1) standards. Indemnity continues at US$50,000.
FIVE STARS
This is where you really want your accessibility compliance to be. Training is welcomed by all parties, and monthly reporting demonstrates that you are managing the process effectively. Accessibility continues to improve with pages meeting a minimum of 65% A and 90% AA (WCAG2.1). New content can be published faster, without support delays caused by accessibility failures. Indemnity continues at US$50,000.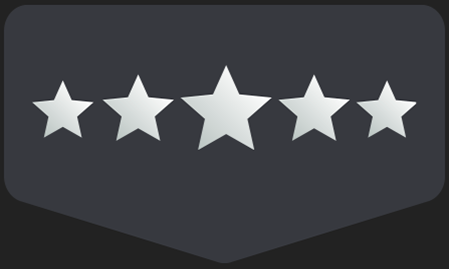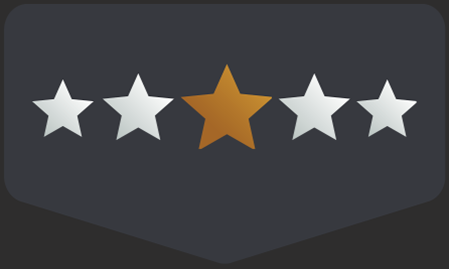 SIX STARS
The gold standard - you are at the top of the table, with pages meeting minimum of 85% A and 95% AA. Suppliers are well managed, internal reporting automated and accessibility has become the norm within your organization.
Get your summary of immediate risk
The process is simple: input your email address, set-up an account in seconds, receive the RISK PROFILE by email.