AAAtraq subscribers receive a live shield that displays their level of commitment as they progress towards compliance.
The shield can be used as a graphic overlay or embedded within the website's footer, and is a visible medium demonstrating compliance and helping to ward off litigation.
Subscribe to AAAtraq and enjoy complete cover and peace of mind
The shield
The shield is a visible way for clients to demonstrate compliance through service participation and ward off possible litigation.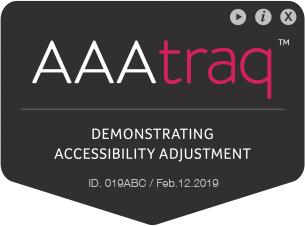 Fit and forget - under an hour per site.
Updates managed - remotely, automatically.
Near impossible to replicate - will only work on the site with services subscription.
Unique in terms of ease of use - just one code, any number of sites.
Degrees of excellence - to demonstrate progress and adjustments being made.
Stars - the highly prized stars are awarded to display progress made and celebrate all levels of attainment. It is at the client's direction as to whether stars are shown in the panel
Shield display
This live shield can be embedded onto your site to display your status as you progress towards compliance.
The stars acquired are displayed within the dropdown panel, clearly demonstrating the standard achieved.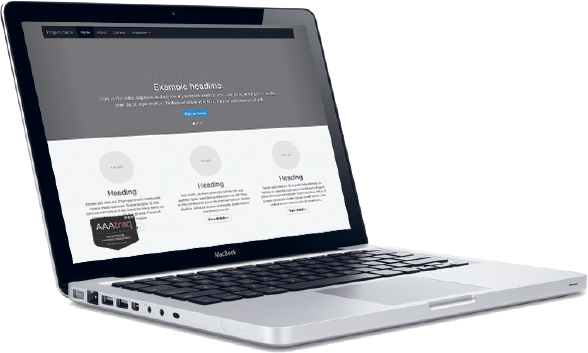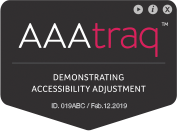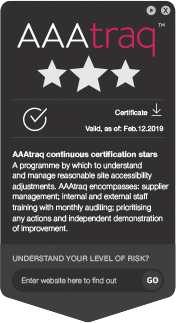 SECURE USER DASHBOARD
Our secure dashboard enables clients to keep track and manage progress towards their next star.
Your personal dashboard is ready and waiting for you to subscribe.

An easy to understand dashboard showing shield status, your next actions and the milestones towards achieving your next star.

Personal website code that is embedded into your websites, allowing AAAtraq system access.

Simple access your account status and history.