The risk to not be auditing, modelling and protecting against ADA website content failure is high. With the current rate of growth, everyone will be hit in the next four years. AAAtraq's coverage means if hit in the next 50 years, you'll save money.
Independent monitoring is becoming standard, especially across government and non-profit organizations – it's likely to become carrier mandated.
The longer you leave it, the greater the risk and cost
Everyone is an easy target
Monitoring offers clarity as to risk and progress
AAAtraq is an InsurTech company, providing the first intelligence driven risk control service to shield organisations from ADA litigation.
The three-step process to protection

1. Clarity
(understand your level of risk)
2. Cover
(shielded from risk)
3. Control
(continue to mitigate risks)
Be it human error malicious actions or impact of a third party – compliance today doesn't mean compliance tomorrow. You also have to mitigate the risks of ever evolving regulations, changing supply base and supporting new staff.
Subscribe to AAAtraq and enjoy complete cover and peace of mind

"Our members recognise the need not to discriminate by making their content ADA compliant but are often faced with a minefield of conflicting recommendations, vendor promises and software tools that leave them unsure where to turn and potentially exposed."

"Not going to lie it was kind of fun going through each item! Like checking off bits on a to-do list. It was good to see that each task is laid out with detailed instructions and should be easy for our members to complete."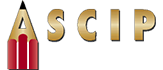 "ASCIP – the preferred choice for California schools insurance needs – broad coverage, strong net position, history of stable rates and numerous no-cost loss control resources."