How AAAtraq Deals with your Accessibility Statement
Sep 12 2022
It's extremely important that you have an Accessibility Statement on your website, not least to demonstrate where you are with compliance, but to aid those who might find it a bit harder to access your website's content, by giving them contacts to ask for help.
If you don't yet have an Accessibility Statement, don't panic! It's all part of the AAAtraq service.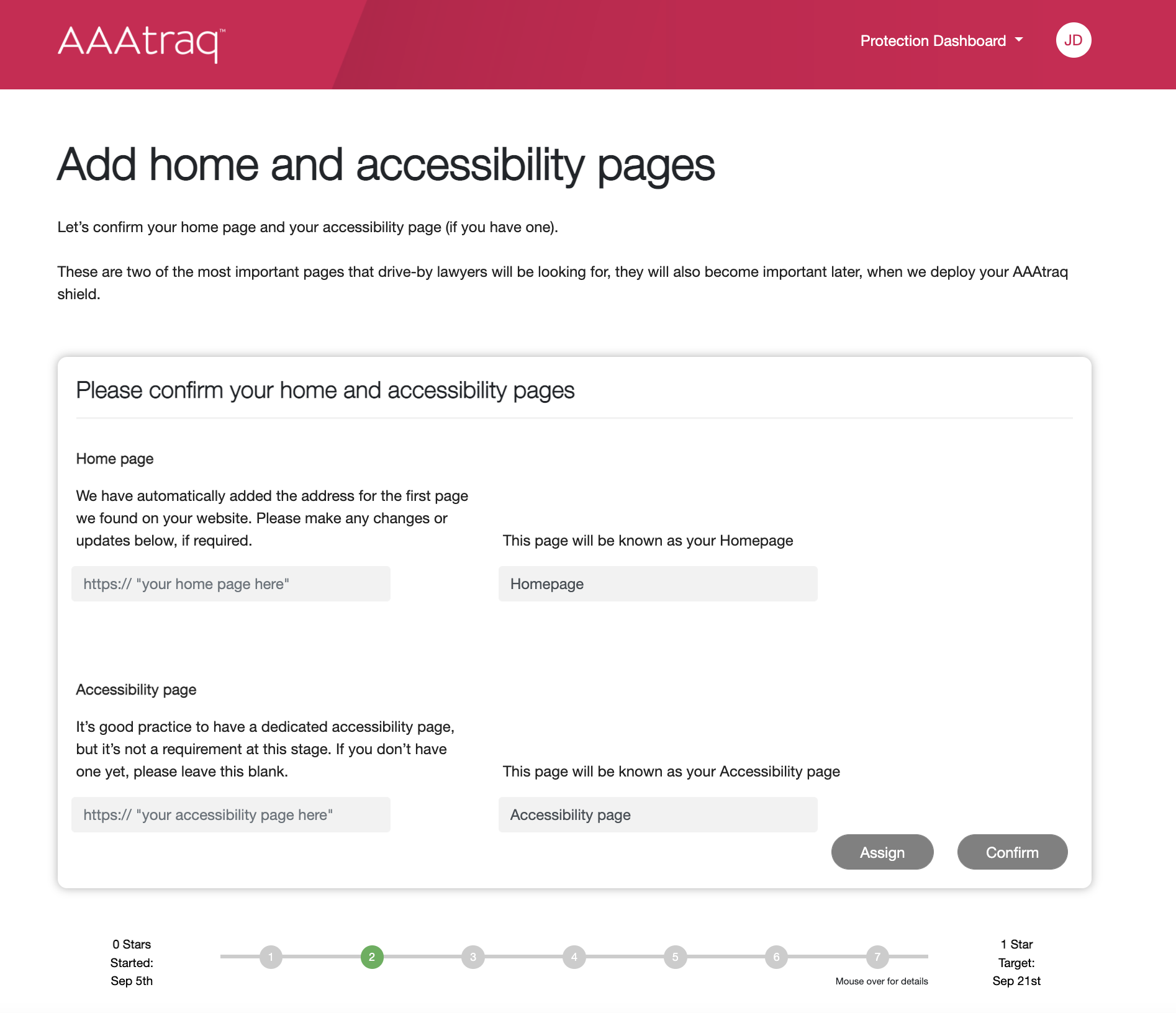 You don't need to add an Accessibility Statement at this stage to proceed to the next step, and in the background, the system is logging the fact that that's something you'll require as you progress through the program.
This is the difference with our system: it's dynamic. Therefore, since every AAAtraq member's website is different, it's able to create you a bespoke plan. Rome wasn't built in a day, it's an ongoing process, and you can't be expected to achieve it all on day one.
This is why we've designed it to give you what you need in a timely manner, enabling you to be proactive rather than reactive, and allowing you to be in control.
This is a great example of what the system can do for you, and rest assured as you progress through the steps, the system will suggest an appropriate statement for with appropriate content at the right time.
Simply proceed through the steps, and let the system build your program for you.
Subscribe to AAAtraq and enjoy complete cover and peace of mind
Interested in AAAtraq? Watch our video to find out more.
Watch
Recent articles