Website non-compliance has become a reality in the US as organizations struggle to meet their legal obligations to limit online discrimination. Litigation is rife, and at the current rate of growth, every organization could see a claim in the next four years. Every organization faces a stark choice - comply or await litigation, and then comply.
It would be inconceivable to open a building that doesn't adhere to the ADA. The same principle applies online. Just as there are accessibility requirements for physical space, organizations must also ensure that their websites are accessible.
Litigation is growing exponentially
Organizations that are not compliant with ADA regulations are not only discriminatory, but they risk being targeted by predatory drive by lawyers. Litigation is growing exponentially with numerous examples of claims across all sectors from government entities and non-profits to the private and commercial sectors. Remember – most claims get settled after a demand letter without ever getting to court!
All organizations must ensure that they are aware of their responsibilities and are taking the appropriate steps to become compliant. It's the only way to ensure that you are not targeted by the drive by lawyers, and that your site is not discriminatory.

Organizations risk serious loss from compliance litigation, and it must be mitigated against, by ensuring your website is compliant and litigation costs are covered.
With AAAtraq you'll be given a pathway to compliance and cost coverage of up to $50,000, so you can be confident that you are protected from litigation costs while we guide you through each step of becoming compliant.
Don't delay the inevitable
With the majority at risk, and an exponential growth of claims - the stark choice is to take steps to comply, or await litigation and then comply.
Mitigation of any risk is key to control, managing costs and removing distractions. We have prepared your personal pathway to compliance - laying out actions to ensure you have a step by step guide against which organisation-wide you can deliver timely improvements, demonstrating your commitment to compliance.
Discrimination will never be acceptable, intentional or not, and the sooner it is dealt with for good, the better. AAAtraq makes ADA compliance for your websites easier to understand, with a lower cost to maintain.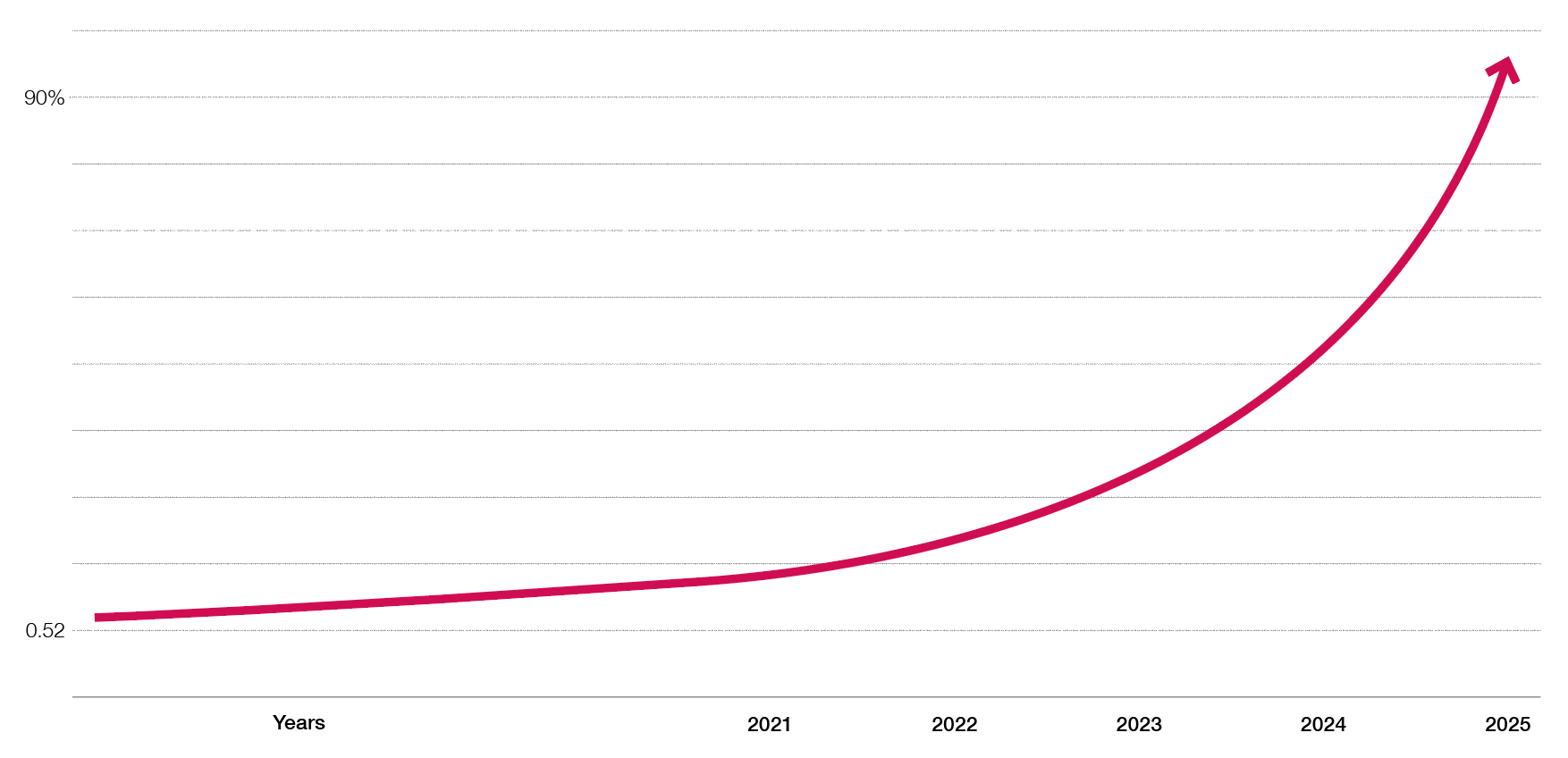 At the present rate of growth, every website could be targeted within four years.
https://www.example.com/
02 Jul 2022
% OF PAGES FAILING
A compliance
98%
AA compliance
8%
PDF compliance
90%